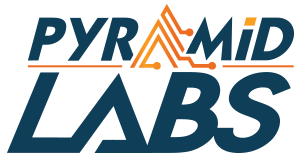 PROTOTYPE YOUR IDEAS TO DEPLOY MISSION SOLUTIONS FASTER
Continuous innovation is an absolute necessity for the federal government when it comes to keeping citizens safe, enhancing citizen services, and remaining a competitive world leader. Pyramid Labs is an R&D group within Pyramid Systems that provides a low-cost "Incubation as a Service" platform to drive and enable innovation for our federal customers faster.
Clients can test and pilot emerging technologies that boost mission performance in a safe environment. We can also help scale successful prototypes throughout an organization.
INCUBATION AS A SERVICE - KEY BENEFITS
Advance mission capabilities

Mitigate modernization risks

Accelerate cloud adoption

Improve service delivery to citizens
RPA - Meeting Messenger Bot
To demonstrate the power of augmented intelligence powered by chatbots and robotic process automation (RPA), Pyramid Labs designed a Meeting Messenger Bot. It can identify individual speakers, convert speech-to-text, execute simple and complex commands such as placing an order through Amazon, and publish minutes and sentiments to a corporate intranet platform.
Transcribes Business Meetings

Captures Intelligent Minutes and Sentiments

Natural Language Processing (NLP), Artificial Intelligence (AI), Machine Learning (ML), and Voice Recognition

Azure Cognitive Services, UiPath
Pyramid created an online, centralized, one-stop-shop platform that citizens, lenders, and third-party service providers can use to more quickly, efficiently, and painlessly apply for loans and track the loan throughout the entire lifecycle.