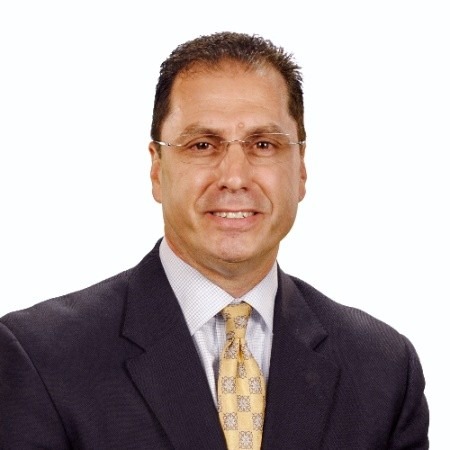 FAIRFAX, Va., Jan. 31, 2023 /PRNewswire/ — Pyramid Systems, Inc., is an award-winning, technology leader driving digital transformation across federal agencies. Today they announced the addition of a highly experienced business development leader to join its senior leadership team.
The company's leadership team is excited to welcome, Doug Sickler, Senior Vice President & Chief Growth Officer. Doug is responsible for leading Pyramid's business development and growth strategy by leveraging our capabilities and deep customer insight to drive differentiated solutions that support our customers' mission objectives. Doug will focus on driving win rates and building corporate backlog to ensure long-term success. Prior to joining Pyramid, Doug has successfully grown mid-sized and large companies through roles at Technica Corporation, Unisys, and Perot. Doug will lead the business development, capture and proposal teams and will partner across the organization to grow, mature, and win a pipeline of opportunities.
"The addition of Doug will further strengthen our leadership team and build on the momentum generated by our 2022 successes. His track record of growing business for large companies and mid-sized businesses positions him well to lead Pyramid's continued growth" said Stacy Cleveland, President, and COO. "Doug is joining a dedicated, people and client-first leadership team. We know that having the right team is key to unleashing our strategic vision, to meet our customers' evolving mission objectives and create opportunities for our team."
"I am excited to join at this inflection point in Pyramid's growth. I look forward to capitalizing on the recent successes and extending Pyramid's services into new markets" said Sickler.
About Pyramid Systems, Inc.
Pyramid Systems, Inc. is an award-winning, technology leader, driving digital transformation across federal agencies. We empower forward-thinking innovations, accelerate production-ready software, and deliver secure solutions so federal agencies can meet their mission goals. Recently voted a Top Workplace USA 2023, Pyramid is headquartered in Fairfax, VA., and employs more than 200 people. Our people and its culture have endured and delivered for its clients over the past 25 years.
Learn more at https://www.pyramidsystems.com