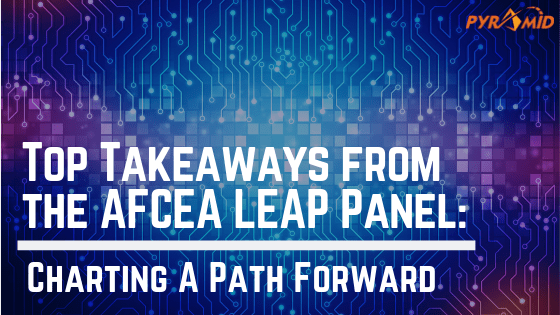 Pyramid Systems attended the 2019 AFCEA Law Enforcement and Public Safety (LEAPS) Technology Forum on May 15 to gain a better understanding of LEAPS missions and challenges. The morning panel on "Charting a Path Forward" brought together LEAPS CIOs and a Branch Chief from the Federal Bureau of Investigation (FBI), Office of Management and Budget (OMB), Secret Service, and Fairfax County, Virginia to facilitate much-needed conversations about the role of IT in meeting the community's evolving mission and to facilitate a better understanding around their most pressing issues. This blog will cover the main takeaways gathered in various technology-related areas.
CLOUD
Many panel members have headed in a cloud-only direction with an agile approach. The ability to migrate services to a scalable platform for faster time-to-market in times of uncertainty is valuable to agencies. As a result, the cloud is opening up opportunities to test new technologies and features. Agencies are prototyping more to prepare for the pace of technological change that is coming at them, seemingly at the speed of light. Consequently, citizens are expecting all government agencies to function like technology giants such as Amazon. People are expecting the same level of interaction with user-friendly technology. Agencies think cloud technology is well positioned to help improve their standing in these areas significantly.
In terms of challenges, in the past two years, the biggest challenge with cloud is security. The FBI has unclassified systems sitting on the internet that are exposed and vulnerable. It is vital for security integration for applications to happen at the beginning of the CI/CD lifecycle, as well as overall protection from threats for the entire system. Another challenge is in moving and modernizing proprietary legacy systems to the cloud. In short, agencies recognize the need to be innovative and resourceful in overcoming these challenges and moving in a new direction.
WORKFORCE
Workforce presents a significant challenge in technology initiatives. For example, it is difficult to hire and retain technical talent in rural areas of the country. The FBI is making progress by partnering with state colleges and universities to attract talent. Another strategy applied was an agile workforce hiring approach, where they stopped hiring specialists in one specific area and hired generalists with the right personality types willing to learn and grow in various areas. The goal is to hire people for the right attitude and culture fit who will love the mission. The technology itself is ever-changing. In fact, IT specialists graduating out of college may already have obsolete skills.
Some of the hardest professionals to recruit are in the cyber and data science field. To overcome this, OMB is first, obtaining special hiring authority in the areas of DevOps, cyber, and data science positions. The OMB has now taken a more direct approach to hiring as opposed to going through the traditional HR process. Their second solution is re-skilling its workforce. OMB partnered with SANS Institute to offer a 60-person pilot cyber skills training program. They expected only a few applicants but in fact received 1500 applications. The government can't offer industry salaries, but they do provide work with a purpose and mission. The mission is powerful. Many talented people want meaningful work that makes a difference.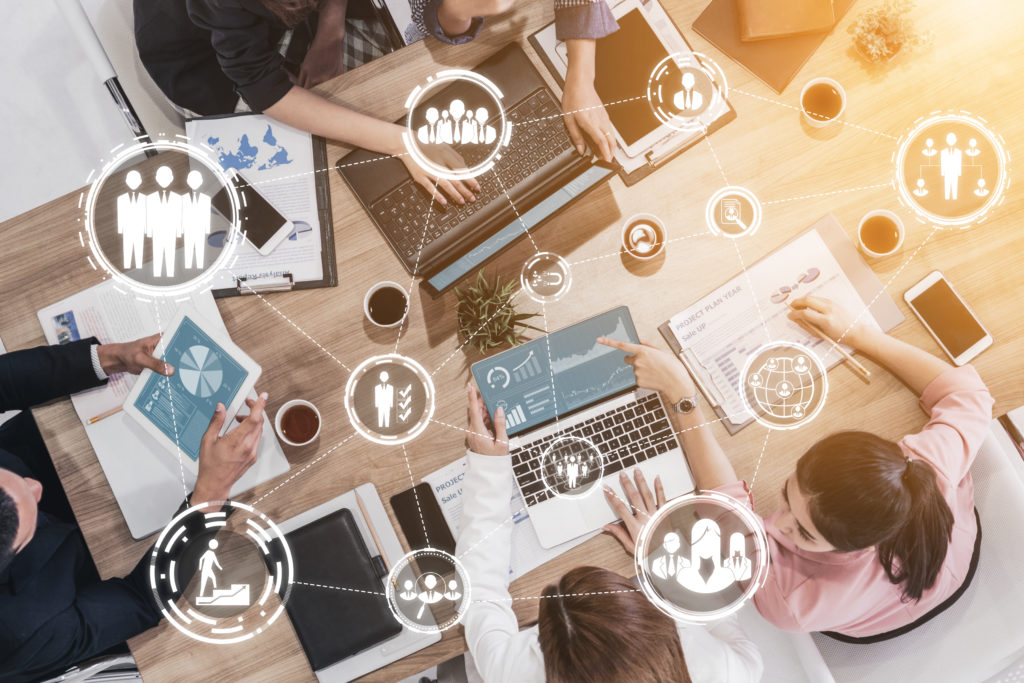 PROCUREMENT
Agencies are having budgetary and procurement challenges. As a result, the procurement process is slowing down rapid innovation. The procurement process can't keep up with the pace of technological change. Some agencies are partially addressing the problem by establishing innovation groups where they are prototyping emerging technologies like AI. They will scale any successes throughout multiple departments.
INTEROPERABILITY/COMMUNICATIONS
Communications is a matter of life and death in the LEAPS community. The Fairfax County CIO is facing interoperability issues between local, state, and federal government agencies. A main issue is who is privy to see what information in what LEAPS systems. As a result, the county is implementing database permissions to improve better data exchange with other agencies. Sharing the right information at the right time has decreased response time by 20% for the county. The coming of 5G will also significantly improve local government communication challenges.
CYBER/THE INTERNET OF THINGS
Fairfax County is now incorporating smart devices connected to the internet in their facilities to increase energy efficiencies. As a result, additional vulnerabilities are being identified. For example, the county has received denial of service attacks from their smart light bulbs! The Internet of Things is creating a wave of new challenges for government agencies to address in cybersecurity.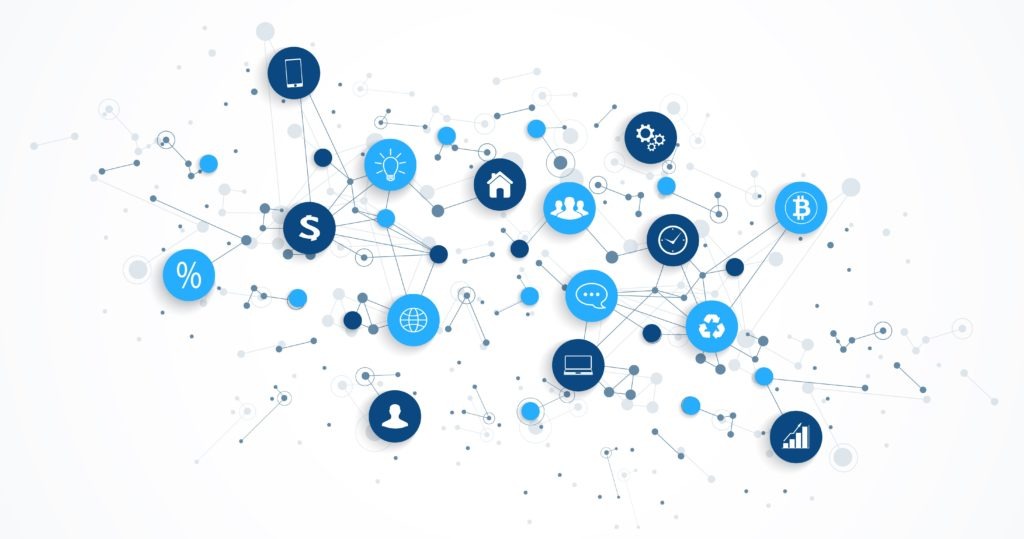 Copyright © 2019 Pyramid Systems, Inc.