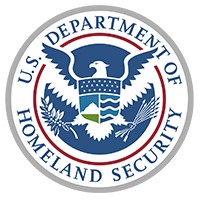 Fairfax, VA – Pyramid Systems, Inc. (Pyramid) is pleased to announce that the company has been awarded a Department of Homeland Security (DHS) Enterprise Acquisition Gateway for Leading Edge Solutions (EAGLE) II contract in Functional Category 1, Service Delivery, All Small Businesses Track.
EAGLE II is a multiple award, Indefinite-Delivery Indefinite-Quality (IDIQ) contract that serves as the department-wide platform for acquiring IT services with a five-year base period of performance and two one-year option periods. The vehicle is estimated to have a maximum contract value of $22 billion over the seven-year period of performance. Pyramid was one of 12 awardees in Functional Category 1, All Small Business Track.
With the EAGLE II award, Pyramid is positioned to provide a full range of services and products in support of developing, implementing, and maintaining technology to support the DHS mission and business functions across the entire lifecycle of a program. The following services are included in the scope of the EAGLE II award to Pyramid:
System design, development, implementation, and integration
Software design and development
Operations and maintenance
The Pyramid Team brings the expertise and experience required to support DHS. Our core team members include Business Integra, Inc., Cogent Solutions, Powersolv, Inc., and Zantech IT Services, Inc.
Sherry Hwang, company Co-Founder and President, made the following comments upon notification of DHS EAGLE II award:
"Pyramid is delighted to win this key award, which will enable us to provide critical IT services to the Department of Homeland Security. This contract provides us with the opportunity to grow our relationship with DHS and support its mission to protect and defend our homeland. This award represents an important milestone for Pyramid, and we look forward to delivering solutions that last within the DHS environment."
About Pyramid Systems, Inc.
Pyramid Systems, Inc. (Pyramid) is a woman-owned small business providing full-service consulting and software engineering solutions to government and commercial clients. The company is a CMMI-DEV Maturity Level 3-rated organization, and adheres to documented processes and best practices in delivering and maintaining solutions for clients. Pyramid differentiates itself based on IT thought leadership, responsiveness to the needs and expectations of our clients, and project delivery methods based on best practices. We deliver solutions on-time that meet or exceed client expectations. Pyramid maintains the following practice areas: software solutions, consulting and advisory services, business support services, and GIS/CAFM.
---
Media Inquiries
Email: info@pyramidsystems.com