 Prototyping innovative ideas to deploy mission solutions faster
In just five days, our Labs team developed and proved the Contract Renewal Virtual Assistant (CRVA) bot prototype using UiPath and Agile methodologies.
Explore
Pyramid designed an award-winning biometrics technology solution for our client. Our cloud-based solution was deployed to 138 application support centers around the country that together processes more than 15,000 immigration applicants daily.
Explore
BUSINESS CHALLENGE Our client is an agency that provides humanitarian, emergency, and financial assistance programs to victims of natural disasters around the world. The agency uses Microsoft SharePoint 2010 so employees can communicate, collaborate, and share data for day-to-day operations and disaster response. Departments within the organization also use labor-intensive PowerPoint dashboards and Excel spreadsheets…
Explore
Stay in the loop about the latest tech in government! Subscribe to our Insights today.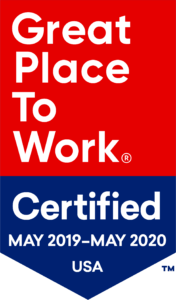 Join Our Team
We are looking for top talent to drive innovation and take on new challenges. Are you ready?