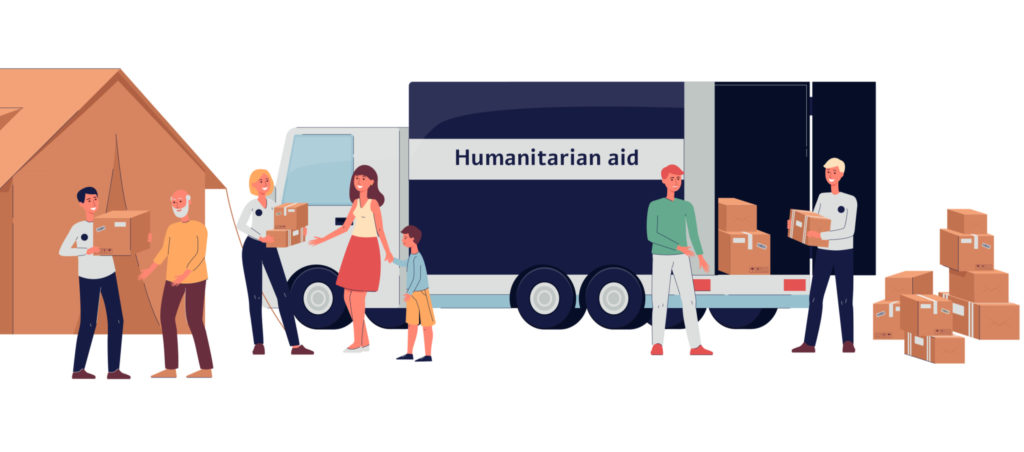 BUSINESS CHALLENGE
Our client is an agency that provides humanitarian, emergency, and financial assistance programs to victims of natural disasters around the world. The agency uses Microsoft SharePoint 2010 so employees can communicate, collaborate, and share data for day-to-day operations and disaster response. Departments within the organization also use labor-intensive PowerPoint dashboards and Excel spreadsheets on individual workstations to track and share operational statuses, business information, and correspondence from Congress and the public. Our client wanted to improve their tools, data, and processes to better streamline operations to help serve disaster victims faster, so they could start rebuilding their lives. The client desired guidance and modernization of SharePoint for better collaboration and data management to improve response times, operations, access to information, customer service, and visibility of the data they collect and store.
OUR SOLUTION
The Pyramid team partnered with the agency to structure discovery, customization, migration, and user training phases for the project.
Discovery. Pyramid conducted data analysis to determine and classify data files types, as well as clean and deduplicate the data moving over to SharePoint Online. The team interviewed multiple departments and data owners to get a better understanding of the data and how to structure it in the new SharePoint site. An impressive 7% of SharePoint storage space was freed up in one day after the data scrub. The extra storage space helped improve the performance of SharePoint which would often go down because it was at maximum storage capacity. The agency awarded a "You Rock" internal award to the Pyramid team for the discovery and data cleanup phase.
Customization and Migration. Different departments work in siloed sections of SharePoint, so only particular offices had access to their data and not data in other departments. In the early stages of the project, Pyramid collaborated with stakeholders to execute listening sessions that sought out user feedback about SharePoint in order to keep what was working in the upgraded system and remove what wasn't. Our client implemented a program to improve collaboration between departments and deliver faster services to victims as a result of our listening sessions.
Pyramid is currently migrating the client to SharePoint Online and has customized the system using metadata tags and an open architecture so anyone in the organization can access any information on the site. The new site design is based on function instead of office locations. As offices migrate into the new structure, Pyramid holds workshops with users to develop a taxonomy and customize a metadata structure based on their unique needs. Content is then moved out of folders and tagged with metadata, which improves organization and searchability of the data going into the new SharePoint site. Sensitive or proprietary data continues to be accessible only by authorized users with a valid business purpose for viewing the data to ensure the security of sensitive information.
Pyramid uncovered a need to collect and capture data in SharePoint from users in the field deployed to disaster areas. Users needed to provide daily (and sometimes more frequent) status reports to headquarters, which took the form of manual emailed reports. Pyramid constructed a section in SharePoint to automate and speed up that process from 8 hours down to 3 hours.
User Training. Pyramid developed a training plan, materials, and exercises consisting of a presentation, a booklet, and a sandbox for hands-on exercises during the training sessions. Two trainings are held each month to help educate users on SharePoint Online and the updated site. Pyramid developed a SharePoint form that automatically placed end users into the appropriate level training course based on their answers to a short online questionnaire. The user training program has significantly decreased user stress and improved user adoption of the new SharePoint site.
RESULTS
The more efficient SharePoint Online tool is beginning to improve collaboration and streamlining of data, so our client responds to victims faster with the resources and information they need to start their recovery process. The SharePoint tool was streamlined from 100 sites down to a simple 5 sites and the right users have access to relevant data. Overall, the new intranet site creates better insight into the agency's operating divisions and enables better data-driven decision making, enhances collaboration among departments, limits data duplication, and improves response times to struggling victims.
The client is wielding SharePoint Online to better meet many other organizational goals. For example, SharePoint is now structured to help with the following mission-critical initiatives:
Building a collaboration space on SharePoint to house justification documents for government monies for disaster relief programs.
Developing a collaboration space for multiorganizational disaster trainings/simulations, which improved reporting by 50% and cut down the team's prep time by three hours every day.
Establishing the Risk Score collaboration site to better facilitate and leverage industry best practices and technology that delivers fair insurance rates to citizens living in high-risk areas.
---