Situation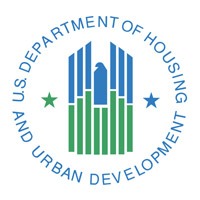 The U.S. Department of Housing and Urban Development (HUD) has a mission "to create strong, sustainable, inclusive communities and quality affordable homes for all." One of HUD's largest mission-critical technology systems is its Tenant Rental Assistance Certification System (TRACS), which automates the payment of rental subsidy disbursements, so people can have roofs over their heads.
TRACS handles a $10 billion portfolio (about 25% of HUD's annual budget) of disbursements for thousands of rental assistance agencies, people and companies who rely on the payments. The system interfaces with seven other major systems, both internal and external to HUD.
---
Solution
The agency turned to Pyramid when looking for a software solutions partner who could help maintain the systems. Pyramid is reengineering, developing, maintaining and operating five major TRACS business subsystems. Our responsibilities include corrective maintenance, nightly batch processing, database administration, production release support and resolution of Tier 3 service desk issues.
---
Results
To date, our results are very positive. We've ensured business continuity for end users by delivering multiple major software releases while maintaining uninterrupted system functionality. HUD has also experienced a reduction in IT operational costs while complying with regulatory and statutory requirements. Through re-engineering and redeveloping 40% of TRACS sub-systems, Pyramid enriched user experiences and improved efficiency of the system.