 Delivering Digital Solutions That Modernize Government
Pyramid Systems celebrates 25 years of culture, service, and employee opportunity. Scroll through our history and see the enduring vision that has shaped our legacy. Prototyping innovative ideas to deploy mission solutions faster
Pyramid created an online, centralized, one-stop-shop platform that citizens, lenders, and third-party service providers can use to more quickly, efficiently, and painlessly apply for loans and track the loan throughout the entire lifecycle.
Explore
EDD critically restored business and mission continuity and enabled our federal customers to successfully conduct their day-to-day operations digitally from their home offices without interruption.
Explore
Pyramid transformed disparate Microsoft Access applications into a one-stop-shop, low-code solution that digitized and automated numerous workflows to process updates to investor information more quickly.
Explore
Stay in the loop about the latest tech in government! Subscribe to our Insights today.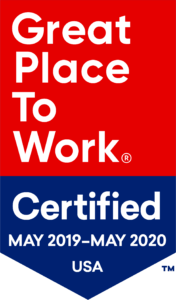 Join Our Team
We are looking for top talent to drive innovation and take on new challenges. Are you ready? Join Our Journey
Pyramid's celebration 25 years of excellent customer service.