What kind of software development projects does Pyramid take on?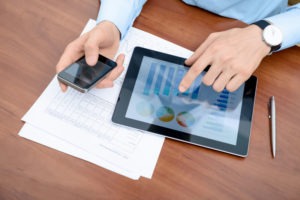 Pyramid's specialty is developing mission-critical systems – those systems that absolutely must be up and running, every moment of every day. We have expertise with multiple technologies, so we can flexibly assemble the best solution to fit each client's needs. Whichever approach we use, every Pyramid project follows our proven approach to development, our Solutions Development Methodology (SoDM).
Our projects include:
Which development methodologies does Pyramid use?
Pyramid is familiar with a number of development processes. We focus on Agile software development methodologies, including Scrum and Kanban. However, we frequently turn to alternate methodologies (Iterative, RUP, Waterfall or Hybrid) to deliver the best solution for each client. Every software development project starts with an assessment of the need and client environment. Then, we choose the right method for the job.

Whatever the methodology, Pyramid's unwavering commitment to quality underscores everything we do. Pyramid, rated CMMI-DEV Maturity Level 3, adheres to a stringent set of quality processes on all software development. In fact, our independent quality management group monitors each project, every step of the way.
---
Agile Development
Clients frequently ask us if we can use an Agile development approach for their projects. The answer is always, "It depends. Let's talk about your project characteristics."
Pyramid partners with you to craft an agile process that works for your organization.
An Agile approach is often the best fit for a project with:
Evolving business processes
An expectation of changing requirements over the course of the project
Business subject matter experts dedicated to the development team
Success metrics tied to business objectives
A client culture comfortable with change
More than 70% of Pyramid developers are experienced in Agile-based software methodologies and our team includes a number of people with the Certified ScrumMaster® (CSM) designation. Our experts pride themselves on selecting the correct mix of Agile principles, tools, and processes and bringing to the client exactly what the project needs.

When Pyramid met one client, many projects used Waterfall or iterative processes as a methodology for development. These methodologies did not always support the agency's direction. Therefore, Pyramid introduced Agile elements into the work, starting with a blended methodology – dramatically changing the way work is done, with daily checkpoint meetings as well as cultural and management changes. This approach worked well and the agency achieved better results, faster.
Cloud
With the advent of mature cloud technologies, Pyramid is involved in more and more cloud projects. For one client, we created a grants management system and migrated it to the cloud, allowing for new mission achievement at lower operating costs.
Looking for innovative cloud-migration of mission-based applications? Or cloud-ready applications? Our team is cloud-ready.

---
Configuration
Sometimes, a new software development requirement is really a need to configure a Commercial Off-the-Shelf (COTS) product to make the features more accessible or relevant to client users. Much of Pyramid's development work involves configuring existing software, to cost-effectively deliver the best experience while leveraging the value of the COTS product value.

---
Mobile
The mobile workforce is here to stay. That's certainly true for our clients and we're proud of the mobile projects we've developed. Whether you need to provide phone, tablet or desktop access to your new software, come talk to us. We can help you plan and deliver mobile solutions to meet your distributed workforce.
We proudly collaborate with clients to deliver results they need, through quality software development, maintenance and strategy or planning engagements.