Who is Pyramid?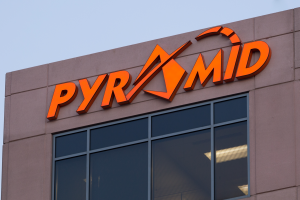 We are technology solution consultants. We specialize in developing and managing mission-critical systems across the full development lifecycle. We work with systems that have to work, every moment of every day. Many are decision-support systems that manage sensitive financial and Personally Identifiable Information data.
What does Pyramid Do?
Pyramid delivers software solutions – Software Development, Operations & Maintenance, and IT Strategy and Planning – to federal and commercial clients. While we have tremendous software development expertise, including a wealth of Agile Development experience focusing on continuous improvement, we ultimately deliver innovative tools and processes that best fit our clients' needs, to help them attain their missions.
Who's on our Team?
Our delivery teams are made up of four disciplines:
Technologists – people who understand the breadth and depth of the technology we provide
Analysts – people who understand our clients' businesses. They translate business needs into business solutions that include technical tools to help solve business challenges
Quality Experts – independent group of professionals who focus on how we perform and function
Project Managers – professionals who ensure we are able to deliver on schedule, meet client needs, and do everything we say we're going to do
"We appreciate that we are trusted contractors. Hired to come into our clients' homes as their guests. We have an expertise. It is our obligation to help them on the right path. To partner with them. To do everything we can to understand their mission. To fully appreciate and, to a large part, assume their mission as our own. Our success is tied to their success."

– Steve C, Program Management
Part of who we are is how we work together. Our special culture starts with our leadership team, setting the tone from the top.