Can you Describe Pyramid's Culture?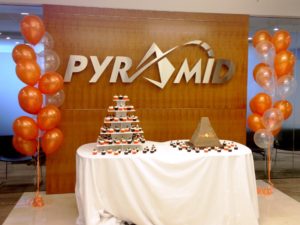 Pyramid's culture today is a direct result of who Pyramid was at the very beginning.
In 1995, Sherry and Jeff Hwang started the company. As a team, they delivered an IT project for a customer. They did a good job, and secured another piece of work. They did a great job. They got a bigger piece of work and hired great people to help them. They kept delivering outstanding results and building strong relationships, doing everything they could to help their clients — over and over, project after project, client after client.
That's how we still do things today. We deliver on our software solutions promises, build outstanding professional relationships and partner with customers to deliver on their missions. That's our DNA. That's our culture. That's Pyramid.
"What differentiates Pyramid from other companies? It's our people! They are driven, hardworking, and devoted."

– Selena M., Human Resources
Is this a culture you want to experience? Find out what it's really like to work here – and check out current job openings. We're always looking for great people to join our team!