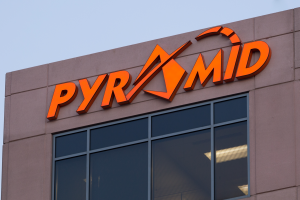 20 years ago, Pyramid Systems, Inc. was a boutique business consisting of one employee and one government contract, with no name recognition. We are now a multi-million dollar IT enterprise with brand equity, a strong and loyal client community, and a broad and powerful capability set.
As we grow, it is important to us that the public face of our company accurately and positively represents our culture, depth of capability, and technical excellence.
That's why we undertook a comprehensive website rebuilding effort with our partner, Boscobel Marketing Communications. We wanted a website that reflects who we are today. One that we're proud to share with customers, partners, friends and family.
Today, we are pleased to announce the launch of our new website at www.pyramidsystems.com!
Visit us to learn about our software solutions, find useful resources, and meet some of our amazing employees as they blog about industry tips and trends.
Our clients work with Pyramid because they know our people, our processes and our commitment to creating solutions of lasting value. We invite you to help celebrate a website that reflects the best of Pyramid today – and continues to adapt as we grow.
Sincerely,
Sherry Hwang, Co-Founder and President
Jeff Hwang, Co-Founder and Chief Executive Officer